Syntheway Sample Libraries for Native Instruments Kontakt (Mac OS X, Windows)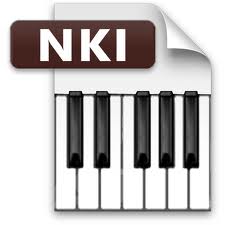 Syntheway Virtual Instruments NKI Sample Libraries was made specially for Native Instruments Kontakt users of Full version 2.xx, 3.xx, 4.xx, and 5.xx on Windows and Mac OS X (Free Kontakt Player only will load this Library for 15 minutes in demo mode).

Syntheway NKI Sample Libraries (.nki and wav files) has been meticulously tuned and adjusted and particular care has been taken in the reproduction of the original realism of each VST instrument.
---
We are developing best program options for Mac OS X users (although they also can be used in Kontakt for Windows) and go gradually incorporating several virtual musical instruments. Below you will find the available products in order to use as Third-Party Sample Libraries:
Instrument List of Kontakt NKI Sample Libraries available:













---
...You Might Also Like













Custom Search
Mac OS X is a trademark of Apple Inc.
Audio Units™ is a trademark of Apple Inc.
VST is a trademark of Steinberg Soft- und Hardware GmbH
Kontakt™ is a trademark of Native Instruments GmbH
Mac™ is a trademark of Apple Inc., registered in the U.S. and other countries.
EXS24™ and EXSP24™ is a trademark of Apple Inc., registered in the U.S. and other countries
---