Unable to expand (unarchive)"filename.zip" into "Desktop".
On Mac OS X, you should simply be able to double click on the zipped file to unzip/extract, except with zip password protected files.
If you get an error message in a small window pop-up:
Unable to unarchive "filename.zip" into Desktop (Error 1 - Operation not permitted.) "Decompression Failed" or...

Unable to expand "filename.zip" into "Desktop". (Error 1 - Operation not permitted.) "Decompression Failed"
Then follow the steps below for alternative unzipping processes.
First, double check to make sure the Syntheway ZIP file has fully downloaded. If the file size has fully downloaded then there are two options to overcome this error message:
1) Unzip in Terminal
One solution is to use Terminal, a program included with all versions of Mac OS X. It is located in the Utilities folder within the Applications folder. When launched, it provides a line interface to control the underpinnings of the UNIX based operating system.
1) Open Terminal. You can use the Mac search at the top right and start typing Terminal. It will appear, click on it to open the program.

2) Type "unzip" and a space, then drag/drop the zip file into the Terminal window.

3) Press Enter and the zip file will be unzipped, storing all files on your computer.

Your unzipped files will go to your user account folder which you can easily access using Finder.
2) Use Zipeg to Unzip:
Mac not able to open password protected zip file by default Archive Utility. If the zip file is password protected, you need third party tools to open the zip file or use the Terminal program. To open password protected zip in Mac OS X, follow the steps below: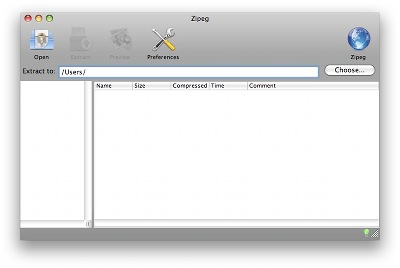 Now drag your password protected to zipeg and it will prompt you for your password

Once you enter the correct password, you will be able to access your files. or click on Extract button to extract it.
* Zipeg is a freeware
Note: If you still are experiencing difficulty, please e-mail us to [email protected] in order to proceed to send you another alternative method for your purchased software.
Mac® and macOS® are trademark of Apple Inc.
Kontakt™ is a trademark of Native Instruments GmbH
Audio Units™ and EXS24™ are trademarks of Apple Inc.