Realistic Virtual Piano VSTi
Kawai, Yamaha and Steinway Acoustic Grand Pianos
---
Overview
Realistic Virtual Piano is an acoustic grand piano emulation with a breathtakingly rich and realistic sound. Particular care has been taken in the reproduction of the original realism and touch response of a Kawai, Yamaha and Steinway Grand Pianos. The result is a delicacy of tone and expression that emulates the experience of playing a real acoustic grand Available in VST 32 bit and 64 bit versions.

---
Features
Modeled on mastered Piano samples (normalized and noise-reduced). Based on PCM recordings of a Kawai, Yamaha and Steinway Grand Pianos after it has been meticulously tuned and adjusted.

To achieve such a remarkably authentic piano sound, has full length sustain samples, no loops (natural decay), stored in 16 bits and 44.100 KHz.

ADSR envelope generator with Attack, Sustain, Decay and Release parameters and several modulation targets.

Optimized CPU and memory usage. Stability: complete. Uses memory efficiently without sacrificing quality. Unlike many other piano modules and samplers, this piano will never overload CPU.

Good live performances: never stick notes, never break the sound.

Affordable price and user-friendly attitude are sure to attract many musicians.

Integrated, variable room simulation. Free variation of acoustic ambience thanks to complete separation of piano and room. Small rooms can be modeled just as accurately as larger spaces. Customizable with user controls for: size room, width room, damping factor & mixer, used to create psycho-acoustic models in the DSP environment, without having to load up any other plug-ins.

MIDI Automation: Added complete MIDI CC#.

New Steinway Acoustic Grand Piano module is available in full registered version.



Before you install VST Instruments & Effects, please make sure your computer fulfills the following requirements:

Windows Operating System: Native dll file for Windows Vista, Windows 7, Windows 8, Windows 8.1, Windows 10 / x86 and x64 architecture (32-bit and 64-bit platforms).

Apple macOS: Audio Units and VST Plugins or Sample Libraries

Linux Operating System: with the following requirements (Special Thanks to Paul Davis).

500 MHz Processor (Pentium®, Celeron® AMD® or equivalent) minimum.

RAM: 512 MB or higher recommended.

VST compatible host / Digital Audio Workstation DAW/ MIDI Sequencer: This VST software can be "plugged in" to any host application that supports VST Technology like: Image-Line FL Studio, Steinberg Cubase Pro, Artist and Elements, Cakewalk by BandLab, Ableton Live, Cockos REAPER, PreSonus Studio One, Acoustica Mixcraft, MAGIX Acid Pro, MakeMusic Finale, Avid Sibelius, Mackie Tracktion, Steinberg Nuendo, Magix Samplitude, Magix Music Maker, Cantabile (Lite, Solo, Performer), n-Track Studio, VSTHost, DarkWave Studio, Bitwig, SAVIHost and much more ...

MIDI Controller Device: A MIDI Controller is required to play this VST instrument. The most common type of device in this class is the keyboard controller. After launching the Digital Audio Workstation or MIDI host application be sure to select the appropriate MIDI device before attempting to play your MIDI controller.

An ASIO® soundcard is recommended for low latency real-time play.

Please test extensively the demo version of your selected product (s) in your host to make sure there are no misbehaviors before purchasing.
Limitations of the Unregistered/Demo Version:
Same sound quality than the full version. It generates a short beep in all output channels every 10 seconds. Be aware that certain sounds may not be available.

The full version is available to purchase, as downloadable software, the price is US$35, and you can download the full version as soon as your payment is received.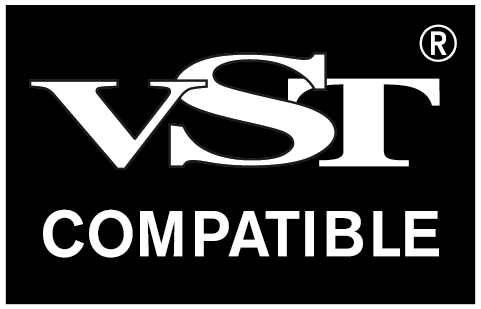 VST is a trademark of Steinberg Soft- und Hardware GmbH
Kawai is a registered trademark of Kawai Musical Instruments Mfg. Co., Ltd. (www.kawai.co.jp)
Yamaha is a registered trademark of Yamaha Corporation.
Steinway is a registered trademark of Steinway & Sons.