Banjodoline Virtual Banjo & Mandolin VSTi
MP3 Audio, Playlist Stream and Music Videos
---
Lara's Theme (Doctor Zhivago, Maurice Jarre) Mandolin Tremolo emulating to Russian Balalaika

It's Not The Wind That Bends The Branch (Harmonized by Tchaikovsky) Mandolin Tremolo

Fiddler's Dram/Whiskey Before Breakfast (Traditional Irish, Bluegrass) Mandolin

They Call Me Trinity, also known as "My Name Is Trinity"(Franco Micalizzi) Banjo

Mountain Dew / Walking On New Grass (Traditional Bluegrass) Electric Mandolin

Lady Isabel and the Elf Knight (Variant of Traditional European Ballads) Banjo

She'll Be Coming 'Round The Mountain (Trad. African-American Folk) Banjo

Poor Wayfaring Stranger (American Folk and Gospel) Electric Mandolin

Salty Dog Blues (Trad. African-American, Papa Charlie Jackson) Banjo

The Arkansas Traveler (Colonel Sanford C. 'Sandy' Faulkner) Banjo

Welcome To New York (Bill Emerson, Bluegrass) Octave Mandolin

Sweet Georgia Brown (Ben Bernie, Maceo Pinkard) Banjolin

Sally Goodin (Traditional Bluegrass Fiddle Music) Banjo

Forked Deer (Traditional Bluegrass Fiddle Music) Banjo

Cripple Creek (Old Time Appalachian Folk Song) Banjo

Cindy, Cindy (Traditional American Folk Song) Banjo

The Godfather Waltz (Nino Rota) Mandolin Tremolo

Peter Gray (American Ballad, circa 1858) Mandolin

Down Yonder (Louis Wolfe Gilbert) Mandolin

Playlist Stream
Notes and Terminology
The octave mandolin (US and Canada), termed the octave mandola in Britain and Ireland and mandola in continental Europe, is a fretted string instrument with four pairs of strings tuned in fifths, G, D, A, E (low to high), an octave below a mandolin.
The mandolin-banjo is a hybrid instrument, combining a banjo body with the neck and tuning of a mandolin and it has been independently invented in more than one country, being called banjolin and banjourine in English speaking countries, banjoline and bandoline in France, and the Cümbüş in Turkey.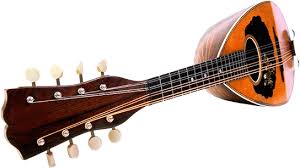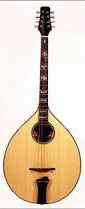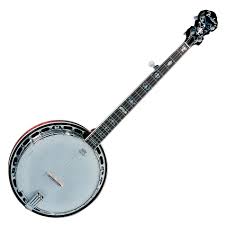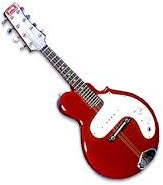 Mandolin Octave Mandolin Banjo Banjolin Electric Mandolin
Music Videos
What is the Difference Between Banjos and Mandolins?

VST is a trademark of Steinberg Soft- und Hardware GmbH