| | | |
| --- | --- | --- |
| | | |
| | | |

Harmodion VST
Toneweel Drawbar, Transistor & Combo Organs, Reed Harmonium, Accordion & Bandoneon
---
Overview
Harmodion is an organ and a free-reed aerophone virtual instrument, which includes: Electronic, Tonewheel Drawbar, Transistor and Combo organs, as well as Harmonium, Accordion and Bandoneon among others. It uses Additive Synthesis allowing to manipulate harmonically the sine waveform components to produce pitched sounds, as well as to individually detune those components to produce inharmonic timbres. Available only in VST 32 bit. For Windows and Mac 64 bit see here.

Features
9 Drawbars. By sliding drawbars in or out, the user can mix various pitches and create the richly distinctive sounds of an electric organ or of a free reed aerophone instrument.

The Additive synthesis constructs complex sounds by controlling the level of individual sine-wave components. The sound can be reshaped by alterations made to timbre. A harmonic sound could be restructured to sound inharmonic, and vice versa.

The rich harmonic content of their sound allows to generate the widest palette of tonal variations from Tonewheel Drawbar and Electronic organs to Squeezeboxes (hand-held bellows-driven) emulations. Legendary combo organs can be modeled in order to approach to those classics like the Farfisa Compact Organ and Vox Continental Transistor Combo Organ, among others.

Vibrato effect, with depth and speed modulation control.

Adjustable Key Click simulation to add the percussive effect for distinctive organ sounds and button click noise in Accordion and Bandoneon presets.

Configurable Drive level. Accomplished by clipping the input signal, this effect adds sustain and additional harmonics and overtones to the signal, creating a richer sound with a warm thickness regarding to the original tone.

48 Presets available for immediate use in a wide range of genres from blues, jazz, gospel and rock styles to folk, ethnic and popular music.

Full MIDI Automation: Complete MIDI Continuous Controller (Control of all parameters for use with external hardware control).


Before you install VST Instruments & Effects, please make sure your computer fulfills the following requirements:
Windows Operating System: Native dll file for Windows Vista, Windows 7, Windows 8, Windows 8.1, Windows 10 / x86 architecture (32-bit platform). For x64 (64-bit platform) test the demo plug-in with your host internal bit bridge as in Cubase up to v8.5 (VST Bridge), FL Studio (Bridged mode), Cakewalk SONAR (BitBridge), Cockos REAPER (Bridging), Acoustica Mixcraft (full 32/64-bit compatibility), Bitwig Studio (Internal Bridge) or via external jBridge application for Ableton Live, PreSonus Studio One, Cubase 9, etc. Check out two alternatives x64 here

Apple macOS: Alternative as Audio Units, VST and VST3 Plugins or Sample Libraries.

Linux Operating System: with the following requirements (Special Thanks to Paul Davis).

VST compatible host / Digital Audio Workstation DAW/ MIDI Sequencer: This VST software can be "plugged in" to any host application that supports VST Technology like: Image-Line FL Studio, Steinberg Cubase Pro, Artist and Elements, Cakewalk by BandLab, Ableton Live, Cockos REAPER, PreSonus Studio One, Acoustica Mixcraft, MAGIX Acid Pro, MakeMusic Finale, Avid Sibelius, Mackie Tracktion, Steinberg Nuendo, Magix Samplitude, Magix Music Maker, Cantabile (Lite, Solo, Performer), n-Track Studio, VSTHost, DarkWave Studio, Bitwig, SAVIHost and much more ...

MIDI Controller Device: A MIDI Controller is required to play this VST instrument. The most common type of device in this class is the keyboard controller. After launching the Digital Audio Workstation or MIDI host application be sure to select the appropriate MIDI device before attempting to play your MIDI controller.

An ASIO® soundcard is recommended for low latency real-time play.

Please test extensively the demo version of your selected product (s) in your host to make sure there are no misbehaviors before purchasing.
Limitations of the Unregistered/Demo Version:
Same sound quality than the full version. It generates a short beep in all output channels every 10 seconds. Be aware that certain sounds may not be available.

The full version is available to purchase, as downloadable software, the price is US$34,90, and you can download the full version as soon as your payment is received.
List of 48 HARMODION Presets
- Default
- Drawbar Organ
- Orgue de la Chapelle
- Vibratone (Reed Aerophone)
- Flute Organ
- Tan-Go (Tango Accordion)
- Fantasy Organ
- Squeeze Accordion
- Organphone
- Harmonica
- Overdrive Organ
- Harmonium
- Reed Organ
- Calliope Circus Organ
- Soft Organ
- Percussive Organ
- Hard Overdrive Organ
- Odd Organ
- Accordion
- Hammondish B3
- Bandoneón
- Rock Organ
- Elektro-Orgel
- Pure Organ
- Blues Organ
- Dirty Organ
- Rotary Organ
- Metalized Rock Organ
- Space Organ
- Telharmonium (Dynamophone)
- Flutina Accordion
- VibraphOrgan
- Nostrum Organ
- ElectrOrgan
- Neo-Accordion
- Rocker Organ
- Farfisa Compact Organ (5 modes)
- Vox Continental Combo Organ (5 modes)
- Illusion Organ
- Vibrato Percussive Organ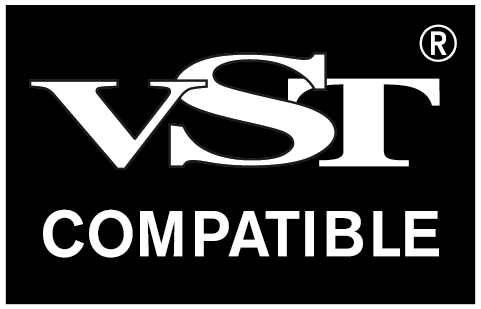 VST is a trademark of Steinberg Soft- und Hardware GmbH
VOX is a registered trademark of Korg Inc.
---