Syntheway Virtual Musical Instruments | About Us
---
The Beginning | Synthesis & Sampling | Target Market | Software History | Location | Affiliation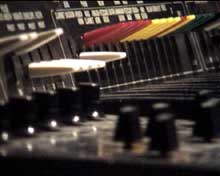 Syntheway was founded in August 2004 by Daniel Laiseca and has been developing professional audio plug-ins for Microsoft Windows and Apple macOS operating systems, offering VST, VST3 and Audio Units formats for computer-based music production environments.
Computer and synthesizer technology joining together changed the way music is made, and is one of the fastest changing aspects of music technology today in order a musician, composer, sound engineer, DJ or record producer to make, perform or record music.
The name Syntheway is a portmanteau of the words 'synthesizer' and 'way', as a path or method to create music through their software.
Synthesis & Sampling Techniques (Innovation, Quality and Price)
Syntheway brings this groundbreaking technology to the musician, in the form of a software instrument, combining advanced sampling engine based on real instruments multi-sampled and synthesizing techniques to create natural, synthetic and hybrid sounds.
Virtual Studio Technology by Steinberg and Audio Units by Apple, are formats that enable to Digital Audio Workstations the addition of these virtual instruments and effects to applications for the production of music. They are playable from a MIDI keyboard or other MIDI controller via music software host application.
With the mission of providing quality products to its valued customers, the musical instruments and effects are developed using the latest programming technologies.
Designing for usability: Syntheway VST, VST3 and Audio Units user interfaces are designed to be easy to use, easy to learn, easy to remember, and helpful to users.
In order to maximize the customers' satisfaction, Syntheway operates with a low overhead which allows to keep the prices the most competitive in the market through the years. The "try-before-you-buy" philosophy lets you try a VST, VST3 or Audio Unit plugins software before you buy it, in order to know whether it will meet your needs before you pay for it.
Target Market
Its products are used by known artists, composers, producers and musicians as well as music teachers and amateurs in over 60 countries.
Software History
It was the sincere love of music and computers plus the compromise to create useful and reliable tools that integrates software audio synthesizers with audio editors and recording systems, plus the enterprising nature of an ambitious project which drove the company to develop and improve a series of virtual instruments on 14 years.
The story began in August 2004 when Realistic Virtual Piano v0.90 (pre-alpha) was released, a sample-based acoustic grand piano which lasted several months in its developing stage. A few months later was introduced the first version of DAL Flute, a woodwind instrument combining multi-samples of real flutes with a Digital Signal Processing engine. Subsequently, at the end of 2004 was presented the first beta release of Fantasize SF2 Player, a SoundFont sampler.
In early 2005, was started the development of a much-requested 'virtual choral ensemble', and immediately after came the Magnus Choir v0.92 Alpha released, which caught the attention of computer musicians and was widely accepted as a powerful generator of choral sounds. Magnus Choir v1.0rc1 (Release Candidate) featured natural and synthetic choirs, vocal textures and sustained vowels. Today with its revamped version continues being one of the most popular 'Virtual Choir' on the Internet, which has been reviewed and hailed by prestigious specialized magazines.
Since mid-2005 they followed: Syntheway Strings (currently renamed Synthphonica Strings) a multisampled ensemble including Violin, Viola, Cello & Double Bass, Master Hammond B3 based on the legendary B3 Organ, and Waverator a hybrid synthesizer with analog synthesis and sf2 oscillator.
In the springtime 2006 was sampled Organux, designed to create a wide range of classic and modern organ sounds, featuring 20 predefined types of organs.
In August 2007 Syntheway presents ElectriKeys e-Piano based on vintage Fender Rhodes MK1™, Hohner Clavinet D6™, Wurlitzer™ and Yamaha™ CP-70 e-pianos.
In early 2008 was released Percussion Kit, a collection of instruments for creating Orchestral, Latin, African and Mallet Percussion, including Vibraphone, Xylophone, Glockenspiel, Marimba and Tubular Bells.
After several months of careful preparation, in July 2009 was launched RetroMagix, a virtual Harpsichord based on the Flemish models and designed for creating a wide range of sounds, suitable for classical and neoclassical styles. In October of the same year was announced the release of Virtual Sitar software based on the Indian instrument, featuring mastered sitar samples recorded with special equipment.
In April 2010 was introduced Aeternus Brass featuring solo Trumpet, Cornet, Trombone, Tuba, French Horn, Flugelhorn as well as Brass Sections and Orchestral Ensemble.
In mid-2010, by using Additive Synthesis was released Harmodion, an organ and a free-reed aerophone virtual instrument, which includes: Electronic, Tonewheel Drawbar, Transistor and Combo organs, as well as Harmonium, Accordion and Bandoneon.
After a long developing period, the virtual instrument named Chordophonet, was released in March 2013, featuring both Virtual Celtic and Concert Harps including a Hammered Dulcimer.
Over the years 2013 and 2014, continuing with a new developing stage initiated in 2011, progressively on demand most of the virtual instruments has been introduced as Audio Units Components and VST for macOS, Apple EXS24 MkII Sample Libraries and Native Instruments KONTAKT Sample Libraries.
Banjodoline, was published in June 2015, a Virtual Banjo and Mandolin, including a Banjolin, Octave and Electric Mandolin fretted stringed instruments.
Bassesland, released in May 2016, is a virtual bass software that covers a wide range of sounds, from an electric bass guitar or an acoustic double bass, to the vintage bass synthesizers.
Akkordica, was released in August 2017, a Virtual Accordion, Harmonica and Melodica software that covers a wide range of sounds, by combining the traditional accordion performance and modern digital functionality.
GuitarTempus, released publicly in October 2017, is a virtual guitar designed to emulate the acoustic (nylon, six and twelve steel string), semi acoustic (hollow body) and electric 'clean' guitars.
In early 2018, was released ShamiKoto, a virtual Koto and Shamisen, based on the traditional Japanese stringed musical instruments.
In mid-2018 was released Sonicircuit Stereo Flanger, an effect plugin that creates a mixing of two identical signals together, one signal delayed by a small and gradually changing period, causing a 'phase shift´ between the two signals to use in guitar, vocals and synths.
On August 2018 was released the Echo Chamber, a stereo Reverb and Delay plug-in effect, used to create psychoacoustic models to simulate sounds reflecting from surfaces in a room or space.
The most recent software Synthelium is a virtual instrument inspired by the classic synthesizers of the 70s and 80s. Features a wide collection of 50 tones emulated of synth leads, pads, keys, basses, atmos and effects sounds.
And there's more to come...
Location
The company's main office is located in Buenos Aires City, Argentina.
Press Release Services and Distribution are managed from the United States
and the United Kingdom


Syntheway.net and Syntheway.com servers are mirrored and they are physically located in separate data centers. In the United States in the cities of Atlanta (Georgia), Los Angeles (California), Pompano Beach (Florida) and Phoenix, Arizona. These alternate with other servers located in Germany (Kiel, Schleswig-Holstein) and Malgrat de Mar (Barcelona, Catalonia, Spain)
Affiliation
Syntheway is a Software Industry Professionals Member and OISV Charter Member (Organization of Independent Software Vendors).


Also find our music on the world-leading provider of multiplatform music products and services; available on TV, web, mobile and in commercial settings: iTunes|Apple Music, Spotify, Amazon Music, Google Play Music, Deezer, Groove Music, Kanjian, Rdio, Omnifone, Gracenote, Shazam, Claro Musica, YouTube, SoundCloud, eMusic, Juke mymusic, Anghami, MixRadio, WIMp, Tidal, etc


VST™ is a trademark of Steinberg Soft- und Hardware GmbH

Audio Units™ is a trademark of Apple Inc.
---