Akkordica
Virtual Accordion, Harmonica and Melodica VSTi
---
Overview
Akkordica is a Virtual Accordion, Harmonica and Melodica software that covers a wide range of sounds, by combining the traditional accordion performance and modern digital functionality. Suitable for a wide range of musical styles, be it traditional, popular or classical. To customize and tailor the accordion and harmonica sounds, a built-in multimode filter, ADSR and LFO, gives you a wide range of enhancement from subtle to dramatic. Available in VST 32 bit and 64 bit versions.

Features
Mode Selector to change between the following instruments:
| | |
| --- | --- |
| 1 | Piano Accordion |
| 2 | Anglo Concertina |
| 3 | Strasser Accordion |
| 4 | Hohner Accordion |
| 5 | Musette Accordion |
| 6 | Harmonica Natural |
| 7 | Harmonica Vibrato |
| 8 | Melodica (Pianica) |
| 9 | Accordina (Harmonicon) |
Akkordica allows you to reproduce many different accordion types (diatonic and chromatic) for various genres of musical styles such as Folk, Rock, Blues, Jazz, Polka, Tango, Bal-musette, Cajun, Zydeco, Classical, Schrammelmusik, Klezmer, Levenslied, Sevdalinka, Boeremusiek, Forró, Merengue, Cueca, Milonga, Chamamé, Cumbia, Vallenato, Norteño, Tex-Mex, Saltarello, Tarantella, Ceol, Basque Trikitixa and Inuit music.

The harmonica (known as a French harp or mouth organ) comes with two modes: natural and vibrato, to be used in many musical genres, notably in blues, American folk music, classical music, jazz, country, and rock and roll.

Multimode Filter. The use of values automatically computed by a multimode filter gives a wide range of interesting tones. Filter switch includes: LP (Low pass), HP (High pass), BP1 CSG (Band pass 1, constant skirt gain), BP2 C0PG (Band pass 2, constant 0db peak gain), Notch (Band-stop/Band-rejection) filters with adjustable Resonance and Cutoff Frequency range extends up to Nyquist. Gain Compensation option for LP, HP and BP1 filter types.

ADSR envelope generator. Attack, Sustain, Decay and Release parameters and several modulation targets.

LFO (Low Frequency Oscillator) with modulation depth, frequency and offset. This creates a kind of a "trembling" sound for squeezebox instruments, harmonica and melodica.

Glide (Portamento) Control: This function determines the amount of time it takes for the pitch of a played note to slide to the pitch of the following played note.

32 Presets. Additionally, players can create different acoustic and electronic sounds.

FULL MIDI Automation.

Description and details of sample-based instruments by Akkordica
The name Akkordica is a portmanteau of the German word 'Akkordeon' (Accordion) and 'Melodica'.


Before you install VST Instruments & Effects, please make sure your computer fulfills the following requirements:

Windows Operating System: Native dll file for Windows Vista, Windows 7, Windows 8, Windows 8.1, Windows 10 / x86 and x64 architecture (32-bit and 64-bit platforms).

Apple macOS: Audio Units and VST Plugins or Sample Libraries

Linux Operating System: with the following requirements (Special Thanks to Paul Davis).

500 MHz Processor (Pentium®, Celeron® AMD® or equivalent) minimum.

RAM: 512 MB or higher recommended.

VST compatible host / Digital Audio Workstation DAW/ MIDI Sequencer: This VST software can be "plugged in" to any host application that supports VST Technology like: Image-Line FL Studio, Steinberg Cubase Pro, Artist and Elements, Cakewalk by BandLab, Ableton Live, Cockos REAPER, PreSonus Studio One, Acoustica Mixcraft, MAGIX Acid Pro, MakeMusic Finale, Avid Sibelius, Mackie Tracktion, Steinberg Nuendo, Magix Samplitude, Magix Music Maker, Cantabile (Lite, Solo, Performer), n-Track Studio, VSTHost, DarkWave Studio, Bitwig, SAVIHost and much more ...

MIDI Controller Device: A MIDI Controller is required to play this VST instrument. The most common type of device in this class is the keyboard controller. After launching the Digital Audio Workstation or MIDI host application be sure to select the appropriate MIDI device before attempting to play your MIDI controller.

An ASIO® soundcard is recommended for low latency real-time play.

Please test extensively the demo version of your selected product (s) in your host to make sure there are no misbehaviors before purchasing.
Limitations of the Unregistered/Demo Version:
Same sound quality than the full version. It generates a short beep in all output channels every 10 seconds. Be aware that certain sounds may not be available. Limited key range: Some presets contains an octave available (Range: C4-B4, Notes: 12, where Middle C equals C4) They are: Anglo Concertina, Strasser Accordion, Hohner Accordion, Musette Accordion, Harmonica Vibrato and Accordina (Harmonicon)

The full version is available to purchase, as downloadable software, the price is US$39,90, and you can download the full version as soon as your payment is received.
Accordion VST Plugin Samples:
Accordions (from 19th century German Akkordeon, from Akkord—"musical chord, concord of sounds") are a family of box-shaped musical instruments of the bellows-driven free-reed aerophone type, colloquially referred to as a squeezebox. A person who plays the accordion is called an accordionist. The concertina and bandoneón are related; the harmonium and American reed organ are in the same family.
The instrument is played by compressing or expanding the bellows while pressing buttons or keys, causing pallets to open, which allow air to flow across strips of brass or steel, called reeds. These vibrate to produce sound inside the body. Valves on opposing reeds of each note are used to make the instrument's reeds sound louder without air leaking from each reed block. The performer normally plays the melody on buttons or keys on the right-hand manual, and the accompaniment, consisting of bass and pre-set chord buttons, on the left-hand manual.
The accordion is widely spread across the world. In some countries (for example Brazil, Colombia and Mexico) it is used in popular music (for example Forró, Sertanejo and B-Pop in Brazil), whereas in other regions (such as Europe, North America and other countries in South America) it tends to be more used for dance-pop and folk music and as well as in regional and is often used in folk music in Europe, North America and South America. Nevertheless, in Europe and North America, some popular music acts also make use of the instrument. Additionally, the accordion is also used in cajun, zydeco, jazz music and in both solo and orchestra performances of classical music. The piano accordion is the official city instrument of San Francisco, California. Many conservatories in Europe have classical accordion departments. The oldest name for this group of instruments is harmonika, from the Greek harmonikos, meaning harmonic, musical. Today, native versions of the name accordion are more common. These names refer to the type of accordion patented by Cyrill Demian, which concerned "automatically coupled chords on the bass side".
The advent of the accordion is the subject of debate among researchers. Many credit C. Friedrich L. Buschmann, whose Handäoline was patented in Berlin in 1822, as the inventor of the accordion, while others give the distinction to Cyril Demian of Vienna, who patented his Accordion in 1829, thus coining the name. A modification of the Handäoline, Demian's invention comprised a small manual bellows and five keys, although, as Demian noted in a description of the instrument, extra keys could be incorporated into the design. Numerous variations of the device soon followed.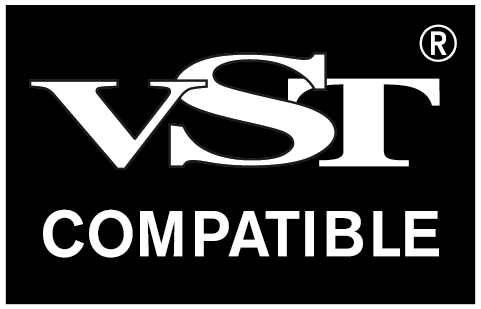 VST is a trademark of Steinberg Soft- und Hardware GmbH
---