RetroMagix Harpsichord VSTi
---
Overview
RetroMagix is a virtual harpsichord based on the Flemish (Belgian Dutch), French, German and Italian models and designed for creating a wide range of classical, neoclassical and modern harpsichord sounds. Available in VST 32 bit and 64 bit versions.

Features
Harpsichord Mode Selector:
1. Normal Harpsichord

2. Upper Harpsichord

3. Coupled Harpsichord

4. Electric Harpsichord

5. Hybrid Harpsichord

6. ElectroCembalo

Sound is generated via a hybrid method that combines synthesis and sampling techniques, to create a bright sound, rich in overtones.

Includes 12 predefined sounds and a friendly user interface. Creating new sounds is as simple as combining these presets in different ways and selecting the harpsichord type as desired.

Unlike a real harpsichord, RetroMagix allow dynamic changes and shapes varying its parameters, offering you a wide variety of sounds to create professional music from Classical to Neoclassical styles.

Early music enthusiasts can enjoy an authentic experience with all of the advantages of RetroMagix to recreate the classical harpsichord sounds. Also if you are looking for any instrument of harpsichord family like Virginal, Muselaar Virginal, Spinet or Clavicytherium sounds, RetroMagix can offer you an approach to those instruments that were popular between the 15th and 17th centuries.

Multiple-Mode Filter: The values are automatically computed when you select any of the filter types. Filter switch includes: LP (Low pass), BP (Band pass), HP (High pass), notch, peak, low pass and high pass shelving filter with adjustable cutoff and bandwidth.

Integrated, variable room simulation. Reverb effect can control the "room ambience".

MIDI Channel Selector.

MIDI Automation: Added complete MIDI CC#.

---
Neoclassical Style:


Before you install VST Instruments & Effects, please make sure your computer fulfills the following requirements:

Windows Operating System: Native dll file for Windows Vista, Windows 7, Windows 8, Windows 8.1, Windows 10 / x86 and x64 architecture (32-bit and 64-bit platforms).

Apple macOS: Audio Units and VST Plugins or Sample Libraries

Linux Operating System: with the following requirements (Special Thanks to Paul Davis).

500 MHz Processor (Pentium®, Celeron® AMD® or equivalent) minimum.

RAM: 512 MB or higher recommended.

VST compatible host / Digital Audio Workstation DAW/ MIDI Sequencer: This VST software can be "plugged in" to any host application that supports VST Technology like: Image-Line FL Studio, Steinberg Cubase Pro, Artist and Elements, Cakewalk by BandLab, Ableton Live, Cockos REAPER, PreSonus Studio One, Acoustica Mixcraft, MAGIX Acid Pro, MakeMusic Finale, Avid Sibelius, Mackie Tracktion, Steinberg Nuendo, Magix Samplitude, Magix Music Maker, Cantabile (Lite, Solo, Performer), n-Track Studio, VSTHost, DarkWave Studio, Bitwig, SAVIHost and much more ...

MIDI Controller Device: A MIDI Controller is required to play this VST instrument. The most common type of device in this class is the keyboard controller. After launching the Digital Audio Workstation or MIDI host application be sure to select the appropriate MIDI device before attempting to play your MIDI controller.

An ASIO® soundcard is recommended for low latency real-time play.

Please test extensively the demo version of your selected product (s) in your host to make sure there are no misbehaviors before purchasing.
Limitations of the Unregistered/Demo Version:
Same sound quality than the full version. It generates a short beep in all output channels every 10 seconds. Be aware that certain sounds may not be available.

The full version is available to purchase, as downloadable software, the price is US$35,90, and you can download the full version as soon as your payment is received.
---
Classical Style:
Neoclassical Style:
The harpsichord was widely used in Renaissance and Baroque music. During the late 18th century, it gradually disappeared from the musical scene with the rise of the piano. But in the 20th century, it made a resurgence, being used in historically informed performance of older music, in new (contemporary) compositions, and in popular culture.

Difference Between Clavichords and Harpsichords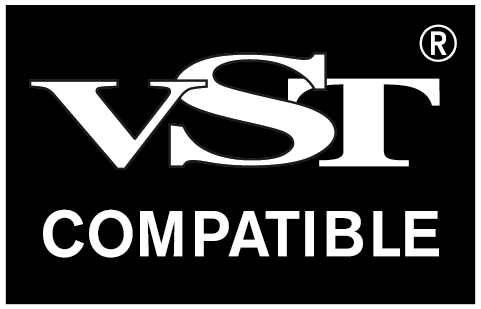 VST is a trademark of Steinberg Soft- und Hardware GmbH