Master Hammond B3 Organ VSTi
---
Overview
Master Hammond B3 is a virtual Hammond organ VST plug-in with a rich and authentic sound based on the legendary B3. The result is a warm and powerful sound over the entire range of the keyboard. The MHB3 is capable of all the variations one expects from this type of organ, and is suitable for any genre of music, be it Rock, Jazz, Blues, Gospel, etc. Available in VST 32 bit and 64 bit versions.

Features
Authentic sound based on an intelligent VSTi engine and Sample Playback, which provides virtually unlimited dynamic expression for your performances.

Modeled on mastered samples (normalized and noise-reduced). Based on PCM recordings of a Hammond B3 organ with full length sustain samples, no loops (natural decay), stored in 16 bits and 44.100 KHz.

The size has been significantly reduced. Great quality and reasonable small size: 13.7 MB (uncompressed).

Familiar, easy-to-use graphic user interface.

ADSR envelope generator with Attack, Sustain, Decay and Release parameters and several modulation targets.

Leslie Rotary Speaker Cabinet emulation is included in some presets with embedded effect for Fast Speed (Tremolo) and Slow Speed (Chorale)

Portamento/Glide control: affects pitch transitions. A gliding effect that allows a sound to change pitch at a gradual rate, rather than abruptly, when a new key is pressed or MIDI note sent.

Reverb built-in: free variation of acoustic ambience thanks to complete separation of organ and room. Small rooms can be modeled just as accurately as larger spaces.

MIDI Automation: Added complete MIDI CC#.

Master Hammond B3's Review by 3D2F.com


Before you install VST Instruments & Effects, please make sure your computer fulfills the following requirements:

Windows Operating System: Native dll file for Windows Vista, Windows 7, Windows 8, Windows 8.1, Windows 10 / x86 and x64 architecture (32-bit and 64-bit platforms).

Apple macOS: Audio Units and VST Plugins or Sample Libraries

Linux Operating System: with the following requirements (Special Thanks to Paul Davis).

500 MHz Processor (Pentium®, Celeron® AMD® or equivalent) minimum.

RAM: 512 MB or higher recommended.

VST compatible host / Digital Audio Workstation DAW/ MIDI Sequencer: This VST software can be "plugged in" to any host application that supports VST Technology like: Image-Line FL Studio, Steinberg Cubase Pro, Artist and Elements, Cakewalk by BandLab, Ableton Live, Cockos REAPER, PreSonus Studio One, Acoustica Mixcraft, MAGIX Acid Pro, MakeMusic Finale, Avid Sibelius, Mackie Tracktion, Steinberg Nuendo, Magix Samplitude, Magix Music Maker, Cantabile (Lite, Solo, Performer), n-Track Studio, VSTHost, DarkWave Studio, Bitwig, SAVIHost and much more ...

MIDI Controller Device: A MIDI Controller is required to play this VST instrument. The most common type of device in this class is the keyboard controller. After launching the Digital Audio Workstation or MIDI host application be sure to select the appropriate MIDI device before attempting to play your MIDI controller.

An ASIO® soundcard is recommended for low latency real-time play.

Please test extensively the demo version of your selected product (s) in your host to make sure there are no misbehaviors before purchasing.
Limitations of the Unregistered/Demo Version:
Same sound quality than the full version. It generates a short beep in all output channels every 10 seconds. Be aware that certain sounds may not be available.

The full version is available to purchase, as downloadable software, the price is US$35, and you can download the full version as soon as your payment is received.
---
The Hammond organ, developed by Laurens Hammond and introduced in 1935, was the first commercially successful electric instrument. It was widely used in homes. It was also widely used in jazz, rock, blues, gospel and popular music performance. Perhaps the success of the Hammond B3 would not be without the trusty Leslie Speaker Cabinet. Invented by Don Leslie, create a speaker cabinet that spins, or spins the speakers to provide a very non directional sound that when coupled with the B3, sounds very much like a church organ, without all of the messy tubing.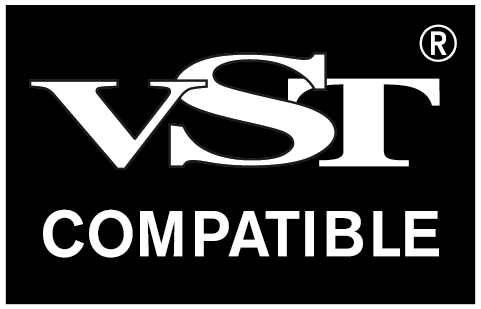 VST is a trademark of Steinberg Soft- und Hardware GmbH
macOS™ is a trademark of Apple Inc.
Audio Units™ is a trademark of Apple Inc.
Kontakt™ is a trademark of Native Instruments GmbH
Hammond™ and Leslie™ are registered trademarks of Hammond Suzuki USA, Inc.
Mac™ is a trademark of Apple Inc., registered in the U.S. and other countries
EXS24™ is a trademark of Apple Inc., registered in the U.S. and other countries
---