Organux VSTi
Classic, Vintage and Modern Virtual Organs
---
Overview
Organux is a virtual organ VST plug-in designed for creating a wide range of classic, vintage and modern organ sounds. Available in VST 32 bit and 64 bit versions.

Features
Ø 01 Default (Organux)
Ø 02 Ethereal Organ
Ø 03 Farfisa Organ
Ø 04 Rock Organ
Ø 05 Neu Orgelpfeite
Ø 06 Chuch Organ
Ø 07 Organicus
Ø 08 Pipe Organ
Ø 09 Organum
Ø 10 Chorus Organ
Ø 11 Fast B3 Organ
Ø 12 Slow B3 Organ
Ø 13 Percussive Organ
Ø 14 Cathedral Organ
Ø 15 Gothic Organ
Ø 16 Blues Organ
Ø 17 Electronic Organ 1
Ø 18 Electronic Organ 2
Ø 19 Detuned Organ
Ø 20 Baroque Pipe Organ
Ø 21 Reed Organ (aka Parlor, Cabinet, Cottage or Pump Organ)
Ø 22 Oberheim OB3 Organ
Ø 23 Synth Organ
Hybrid method that combines sampling and synthesis techniques.

LFO (Low Frequency Oscillator) with modulation depth, frequency, offset, waveforms (sine-triangle-square) add expressive effects such as "Tremolo" by using the simple GUI commands, or also can be controlled by the position of a ball by clicking-and-dragging in an X-Y axis. The panning slider controls the output effect distribution between left and right speaker.

Multiple-Mode Filter that includes LP (Low pass), BP (Band pass), HP (High pass), notch, peak, low pass and high pass shelving filter with adjustable cutoff and bandwidth. The values are automatically computed when you select any of the filter types.

ADSR envelope generator with Attack, Sustain, Decay and Release parameters and several modulation targets.

Portamento/Glide control: A gliding effect that allows a sound to change pitch at a gradual rate, rather than abruptly, when a new key is pressed or MIDI note sent.

Reverb effect built-in: Customizable with user controls for: size room, width room, damping factor & mixer.

Delay effect built-in: Creates a delay (echo) effect on audio signals controlled by amount of feedback and modulation of delay time.

On-screen MIDI keyboard (68 Keys) that can be played with the mouse, or keyboard (Q is Middle-C, Z two Octaves lower) The 'T' on the left of the keyboard sets Toggle Mode where each key stays held until you click it a second time.

MIDI Channel selector : 1 to 16 channels.

FULL MIDI Automation.



Before you install VST Instruments & Effects, please make sure your computer fulfills the following requirements:

Windows Operating System: Native dll file for Windows Vista, Windows 7, Windows 8, Windows 8.1, Windows 10 / x86 and x64 architecture (32-bit and 64-bit platforms).

Apple macOS: Audio Units and VST Plugins or Sample Libraries

Linux Operating System: with the following requirements (Special Thanks to Paul Davis).

500 MHz Processor (Pentium®, Celeron® AMD® or equivalent) minimum.

RAM: 512 MB or higher recommended.

VST compatible host / Digital Audio Workstation DAW/ MIDI Sequencer: This VST software can be "plugged in" to any host application that supports VST Technology like: Image-Line FL Studio, Steinberg Cubase Pro, Artist and Elements, Cakewalk by BandLab, Ableton Live, Cockos REAPER, PreSonus Studio One, Acoustica Mixcraft, MAGIX Acid Pro, MakeMusic Finale, Avid Sibelius, Mackie Tracktion, Steinberg Nuendo, Magix Samplitude, Magix Music Maker, Cantabile (Lite, Solo, Performer), n-Track Studio, VSTHost, DarkWave Studio, Bitwig, SAVIHost and much more ...

MIDI Controller Device: A MIDI Controller is required to play this VST instrument. The most common type of device in this class is the keyboard controller. After launching the Digital Audio Workstation or MIDI host application be sure to select the appropriate MIDI device before attempting to play your MIDI controller.

An ASIO® soundcard is recommended for low latency real-time play.

Please test extensively the demo version of your selected product (s) in your host to make sure there are no misbehaviors before purchasing.
Limitations of the Unregistered/Demo Version:
Same sound quality than the full version. It generates a short beep in all output channels every 10 seconds. Be aware that certain sounds may not be available.

The full version is available to purchase, as downloadable software, the price is US$32, and you can download the full version as soon as your payment is received (normally the same day)

Promo: Upgrade to Organux v1.2 (includes x64 version) from v1.0 / v1.1 (32 bit x86)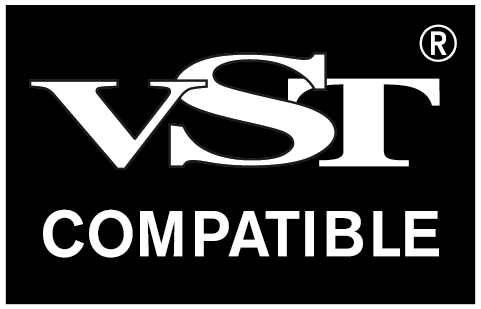 VST is a trademark of Steinberg Soft- und Hardware GmbH