Chordophonet
VST VST3 Audio Unit
Virtual Celtic Harp, Concert Pedal Harp, Electric and Synth Harp plus Acoustic and Electric Hammered Dulcimer
---
Overview
Chordophonet is designed to emulate the concert pedal harp, Celtic harp, electric and synth harp as well as an acoustic and electric hammered dulcimer. Includes a set of 20 pre-recorded harp glissando, two harp arpeggios, harp trill plus two hammered dulcimer glissando presets. Available as plugin in VST 32 bit and 64 bit and VST3 64 bit versions for Windows as well as in Audio Unit, VST and VST3 for macOS.

Features
Features
• Quick instrument loader to select between different instruments and glissandi presets:
#

List of Preset Sounds / Demo ↓

1

Concert Harp

2

Celtic Harp

3

Electric Harp

4

Synth Harp

5

Harp Glissando 01 Two Handed

6

Harp Glissando 02 Two Handed

7

Harp Glissando 03 Sweeping

8

Harp Glissando 04 Swirling

9

Harp Glissando 05 Upward

10

Harp Glissando 06 Downward

11

Harp Glissando 07 Up-Down 1

12

Harp Glissando 08 Up-Down 2

13

Harp Glissando 09 Up-Down 3

14

Harp Glissando 10 Ripples

15

Harp Glissando 11 Cascade

16

Harp Glissando 12 Waterfall

17

Harp Glissando 13 Arpeggio

18

Harp Glissando 14 Wavy Up

19

Harp Glissando 15 Resonant

20

Harp Glissando 16 Echoes

21

Harp Glissando 17 Slide Fx

22

Harp Glissando 18 Ending Fx

23

Harp Glissando 19 Undulated

24

Harp Glissando 20 Miscellany

25

Harp Trill Slow to Fast

26

Harp Short Arpeggio

27

Harp Arpeggio Up-Down

28

Acoustic Hammered Dulcimer

29

Acoustic Hammered Dulcimer Octaves

30

Acoustic Hammered Dulcimer Glissando 1

31

Acoustic Hammered Dulcimer Glissando 2

32

Electric Hammered Dulcimer
• Low Frequency Oscillator Section: These knobs apply modulation to the selected instrument. By using the LFO to modulate various aspects of the audio signal, you can apply effects such as vibrato or tremolo.
Ø Rate: This knob controls the frequency. Turn clockwise for a faster modulation rate.
Ø Depth: This knob controls the amplitude. With a lower setting, the resulting modulation is subtle, while a higher depth will result in a much more extreme effect.
• ADSR envelope generator with Attack, Sustain, Decay and Release parameters:
Ø Attack determines the time it takes for the note to get to the maximum level.
Ø Decay determines the time it takes for the note to go from the maximum level to the sustain level (controlled by Sustain).
Ø Sustain determines level the sound is played at while the note is held (after the other envelope states, Attack and Decay, have been completed).
Ø Release determines the time it takes for the note to fall from the sustain level to zero (silence) level when it is released.
• Pitch Bend: The Pitch Bend knob directly changes the pitch of the selected instrument.
Ø Pitch Bend center position: is normal pitch.
Ø Pitch Bend down: Specifies the amount of pitch change that will occur when the pitch bend/modulation lever is moved to the left.
Ø Pitch Bend up: Specifies the amount of pitch change that will occur when the pitch bend/modulation lever is moved the right.
• Reverb built-in: provides a spaciousness and depth to simulate the sound reflections from walls, floors and ceilings following a sound created in an acoustically reflective environment. Small rooms can be modeled as well as large spaces.
• Filter Type. Combo box to switch between the following options:
Ø Low Pass (LPF): a filter that passes signals with a frequency lower than a certain cutoff frequency and attenuates signals with frequencies higher than the cutoff frequency.
Ø High Pass (HPF): a filter that passes signals with a frequency higher than a certain cutoff frequency and attenuates signals with frequencies lower than the cutoff frequency.
Ø None: No filter is applied.
Ø Cutoff Frequency Filter: Sets the cutoff frequency for the low pass and high pass filters.
• Volume: Adjusts the volume of the instrument.
• Panning potentiometer control: Set the panning of the instrument. Adjusts the stereo pan position of the signal output, which determines how much of signal is sent to the left and right channels.
• MIDI CC Automation: Implementation of MIDI Continuous Controller parameters for use with external hardware control via DAW, such as: LFO depth (CC#1), expression (CC#11), volume (CC#7), pan (CC#10), balance (CC#8), filter cutoff (CC#74), ADSR (Attack: CC#73, Decay: CC#75, Sustain: CC#76, Release: CC#72) and reverb depth (CC#91).
• The pre-recorded glissandi may be played conveniently on C4-B4 key range of MIDI keyboard, however on upper and lower notes can give unusual or quirky sounds that add an extra dimension to your playing.


Before you install VST Instruments & Effects, please make sure your computer fulfills the following requirements:
Windows Operating System: Native .dll (v2.4) and .vst3 (v3.6.7) files for Windows Windows 7, Windows 8, Windows 8.1 and Windows 10 (32-bit and 64-bit platforms).

Linux Operating System: with the following requirements (Special Thanks to Paul Davis).

500 MHz Processor (Pentium®, Celeron® AMD® or equivalent) minimum.

RAM: 512 MB or higher recommended.

VST compatible host / Digital Audio Workstation DAW/ MIDI Sequencer: These VST/VST3 software can be "plugged in" to any host application that supports VST/VST3 Technology like: Image-Line FL Studio, Steinberg Cubase Pro, Artist and Elements, Cakewalk by BandLab, Ableton Live, Cockos REAPER, PreSonus Studio One, Acoustica Mixcraft, MAGIX Acid Pro, MakeMusic Finale, Avid Sibelius, Mackie Tracktion, Steinberg Nuendo, Magix Samplitude, Magix Music Maker, Cantabile (Lite, Solo, Performer), n-Track Studio, VSTHost, DarkWave Studio, Bitwig, SAVIHost and much more ...

MIDI Controller Device: A MIDI Controller is required to play this VST instrument. The most common type of device in this class is the keyboard controller. After launching the Digital Audio Workstation or MIDI host application be sure to select the appropriate MIDI device before attempting to play your MIDI controller.

An ASIO® soundcard is recommended for low latency real-time play.

Please test extensively the demo version of this product in your host to make sure there are no misbehaviors before purchasing.
Limitations of the Unregistered/Demo Version:
The AU VST2 and VST3 Plugins DEMO versions is only meant to give you a taste of what is possible with this plugin in a limited range of an octave 'C4-C5' with random 'white noise', where Middle C equals C4.

The full version is available to purchase, as downloadable software, the price is US$ 35,90 and you can download the full version as soon as your payment is received.
Please be aware that we do not offer refunds. To determine whether the software meets your requirements prior to purchase, we encourage you to test the free demo of the software and read our License.

Promo: Upgrade to Chordophonet v3.0 from previous formerly Syntheway Virtual Sitar VST/AU versions for only USD 9,90:

---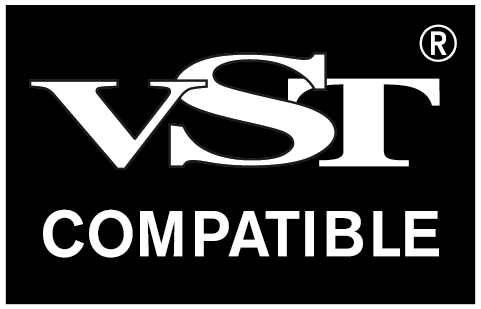 VST is a trademark of Steinberg Soft- und Hardware GmbH
---