Free Download VST VST3 Audio Unit Demos (Windows/macOS)
---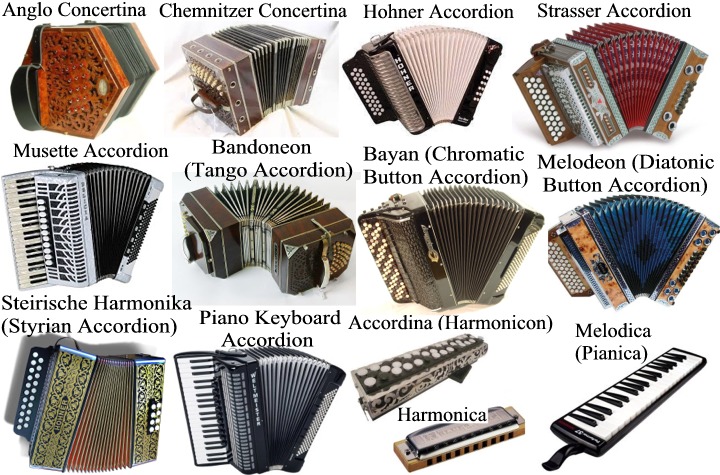 LIMITATIONS of the UNREGISTERED/DEMO VERSION:
Be aware that certain sounds may not be available in some plugin or may have a reduced key-range (see details in each product's page).
It generates a beep/white noise in all output channels.
The Registered Version does not have nagging sounds, contains full keyrange and all preset sounds and their use is unlimited.
We are keeping the same prices that we have had for years and our products are offered at the lowest cost possible to ensure affordable solutions for everyone. Be a part of this community and register your version at our site. No dongles, no lengthy purchase process, no hassle.
IMPORTANT: Please be aware that we do not offer refunds. To determine whether the software meets your requirements prior to purchase, we encourage you to test the free demo of the software.
Before you install VST Instruments & Effects, please make sure your computer fulfills the following requirements:

Windows Operating System: Windows 7, Windows 8, Windows 8.1, Windows 10 / x86 and x64 architecture (32-bit and 64-bit platforms) except for Harmodion, Zephyrus and SoundFont Player that only remains in 32-bit (x86).

Linux Operating System: with the following requirements (Special Thanks to Paul Davis).
500 MHz Processor (Pentium®, Celeron® AMD® or equivalent) minimum.
RAM: 512 MB or higher recommended.
VST compatible host / Digital Audio Workstation DAW/ MIDI Sequencer: This VST software can be "plugged in" to any host application that supports VST Technology like: Image-Line FL Studio, Steinberg Cubase Pro, Artist and Elements, Cakewalk by BandLab, Ableton Live, Cockos REAPER, PreSonus Studio One, Acoustica Mixcraft, MAGIX Acid Pro, MakeMusic Finale, Avid Sibelius, Mackie Tracktion, Steinberg Nuendo, Magix Samplitude, Magix Music Maker, Cantabile (Lite, Solo, Performer), n-Track Studio, VSTHost, DarkWave Studio, Bitwig, SAVIHost and much more ...
MIDI Controller Device: A MIDI Controller is required to play this VST instrument. The most common type of device in this class is the keyboard controller. After launching the Digital Audio Workstation or MIDI host application be sure to select the appropriate MIDI device before attempting to play your MIDI controller.
An ASIO® soundcard is recommended for low latency real-time play.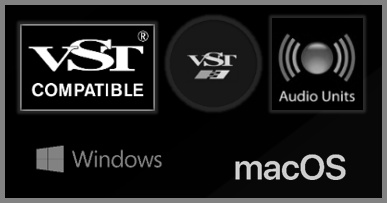 ---
You can connect with us on Facebook, Twitter, YouTube, Instagram, MySpace, SoundCloud, Dailymotion, Tumblr, StumbleUpon, Google+, Flickr, Telegram, Veoh, Photobucket, Pinterest, Metacafe, Quora, Lacartes, Plurk, Diigo, Audiomack, Ustream, TagTélé, Slideshare, OpenGameArt, Chirbit, Huffduffer, Hearthis.at, LinkedIn, Mixcloud, Tagged, Fandalism, Deezer, Blip.fm, Chordify, Wavo, Klear, Paper.li, BuzzFeed, FlipSnack, VK, DropShots, Odnoklassniki, Keek, Ello, YourListen, AudioBoo, ReverbNation, Medium, About.me, Uploadstars, Issuu, Ricoh Theta, Behance, Bandcamp, Spotify, IndieSound, Clyp.it, Tradiio, iTunes, Calaméo, eDocr. Google Play and a bunch of other networking sites! We hope you enjoy our software, videos and music demos!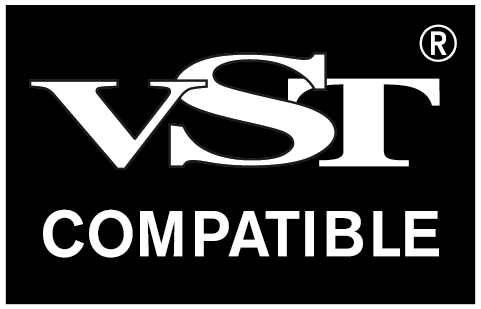 VST Plug-in Interface Technology by Steinberg Media Technologies GmbH. VST is a trademark of Steinberg Soft- und Hardware GmbH. All other trademarks and trade names are the properties of their respective owners, and do not imply owner's endorsement of this product, or guarantee full compliance with owner's standards.