Bassesland Instruments Overview
Bassesland aims to cover all basses, putting acoustic, electric and bass synth instruments under one interface with built-in virtual pedalboard.
1 - Electro Acoustic Bass
An acoustic-electric bass design, containing built-in pickup to provide a versatile electro-acoustic sound. The hollow body instead of a solid body adds more natural projection and volume to the bass.


2 - Fretless Electric Bass
Fretless bass usable for either rhythm or melody. Fretless basses have a distinct sound, because the absence of frets means that the string must be pressed down directly onto the wood of the fingerboard as with the double bass.


3 - Jazz Electric Bass
Bass guitar suitable mainly for jazz with dynamic style.


4 - Fingered Bass and Harmonics
Expressive finger bass. Notes starting from C5 produce harmonics.


5 - Picked Bass and Harmonics
Vigorous picked bass sound. Notes starting from C5 produce harmonics.


6 - Muted Bass and Harmonics
Upper register bass harmonic sound, with accentuated fingering "pop" similar to playing muted guitar style with the palm of the picking hand on the bridge. Notes starting from C5 produce harmonics.


7 - Slapped Electric Bass
Slap bass with punchy power.


8 - Bass Slides (Glissandos)
A bunch of slides bass (mainly in the key range: C3-F5), in order to simulate a simple, but effective technique, which involves sliding a finger from one fret to another.


9 - Fuzz Bass Overdrive
Heavy overdrive rock bass sound. Distorted electric bass with Resonator simulation of speaker cabinet tone.


10 - Minimoog Sub-Bass
Synth bass with sub-octave undertone. Sub-bass energy is popular in dance music or genres such as drum and bass and dubstep. Based on the Minimoog, a monophonic analog synthesizer, invented by Bill Hemsath and Robert Moog. It was released in 1970 by R.A. Moog Inc. (Moog Music after 1972), and production was stopped in 1981. It was re-designed by Robert Moog in 2002 and released as Minimoog Voyager.


11 - Moog Prodigy Bass
A bass sound based on 'Prodigy', an analog subtractive synthesizer produced by Moog Music from 1979 to 1984.


12 - Moog System 55 Modular Synth
Bright, resonant synth bass with accentuated filter dynamic range inspired in the 'System 55', a monophonic analog modular synthesizer developed by the American electronic instrument pioneer Dr. Robert Moog. Many different models were manufactured by R.A. Moog Co. (Moog Music after 1972) from 1965–80.


13 - Moog Taurus Pedal Preset
Default preset based on Moog Taurus, a foot-operated analog synthesizer designed and manufactured by Moog Music, originally conceived as a part of the Constellation series of synthesizers. Taurus was intended to be played by foot while the player's hands played one or more keyboards.


14 - Moog Taurus Bass Pedal Preset
Bass preset emulation from Moog Taurus, a foot-operated analog synthesizer designed and manufactured by Moog Music.


15 - Roland JX-3P Juicy Funk
Suitable for funky solos, replica from the Roland JX-3P, a synthesizer produced by Roland Corporation of Japan in 1983. The 3P in its name refers to Programmable Preset Polyphonic. It is notable as one of the company's first products (along with the Jupiter-6) to incorporate a MIDI interface.


16 - Roland JX-8P Synth Bass
A classic synth bass emulation from Roland JX-8P, a 61-key, velocity and aftertouch sensitive, six-note polyphonic, fully analog synthesizer released by Roland in 1984.


17 - Roland Juno-106 Fat Bass
A fat bass simulation from the Roland Juno-106, an analogue polyphonic synth released by Roland Corporation.


18 - Clavia Nord Lead Acid Bass
Bass sound for acid jazz recreated from the Nord Lead, a series of virtual analog subtractive synthesizers, manufactured by Clavia.


19 - Oberheim OB-Xa Buzz Bass
Resonant and buzzy synth bass modeled from Oberheim OB-Xa, Oberheim's overhaul of their first compact synthesizer, the OB-X.


20 - ARP 2600 Bass (ARP Instruments, Inc)
A bass synthesizer sound that recreates the ARP 2600, a semi-modular analog subtractive audio synthesizer, designed by Alan R. Pearlman with Dennis Colin, and manufactured by his company, ARP Instruments, Inc.


21 - OSCar Bass
Synth bass sound emulated form Classic OSCar synthesizer, manufactured by the Oxford Synthesiser Company from 1983 to 1985. It was ahead of its time in several ways and was one of the few mono-synths to have MIDI.


22 - Kawai K3 Resonance Bass
Bright, resonant synth bass with accentuated filter dynamic range, simulation of Kawai 'K3 Digital Wave Memory Synthesizer' released in 1986, a hybrid synthesizer based on additive synthesis mixed with digital wavetable - true analog VCA and VCF circuits.


23 - Upright Bass (Acoustic Double Bass)
Emulation of the double bass, a standard member of the orchestra's string section, as well as the concert band, and is featured in concertos, solo and chamber music in Western classical music. The bass is used in a range of other genres, such as jazz, 1950s-style blues and rock and roll, rockabilly/psychobilly, traditional country music, bluegrass, tango and many types of folk music.


24 - Upright Bass Pizzicato
Double bass pizzicato emulation by plucking the strings. Suitable for jazz, blues, and rockabilly. Also for some orchestral and tango music.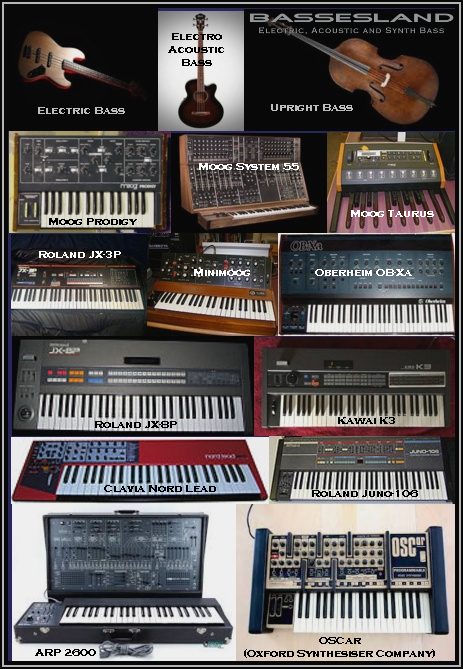 It aims to cover all basses, putting acoustic, electric and bass synth instruments under one interface with built-in virtual pedalboard.
The bass guitar (also called electric bass, or simply bass) is a stringed instrument played primarily with the fingers or thumb, by plucking, slapping, popping, strumming, tapping, thumping, or picking with a plectrum, often known as a pick.
The double bass, also called a violono and often simply a bass, is the largest and lowest-pitched bowed string instrument in the modern symphony orchestra. It is a transposing instrument and is typically notated one octave higher than sounding to avoid excessive ledger lines. The double bass is the only modern bowed string instrument that is tuned in fourths (like a viol), rather than fifths, with strings usually tuned to E1, A1, D2 and G2. The instrument's exact lineage is still a matter of some debate, with scholars divided on whether the bass is derived from the viol or the violin family.
Acoustic Bass Guitars use a hollow body instead of a solid body, much like that found on an acoustic guitar, to add more natural projection and volume to the bass. Most Acoustic Bass Guitars will typically feature a pickup and preamp so that it may also amplified, ideal for use on stage.
The bass synthesizer (or "bass synth") is used to create sounds in the bass range, from simulations of the electric bass or double bass to distorted, buzz-saw-like artificial bass sounds, by generating and combining signals of different frequencies. Bass synth patches may incorporate a range of sounds and tones, including wavetable-style, analog, and FM-style bass sounds, delay effects, distortion effects, envelope filters. A modern digital synthesizer uses a frequency synthesizer microprocessor component to generate signals of different frequencies. While most bass synths are controlled by electronic keyboards or pedalboards, some performers use an electric bass with MIDI pickups to trigger a bass synthesizer. Bassesland faithfully reproduces the classic sound characteristics of analog synthesizers with enhanced punch and power.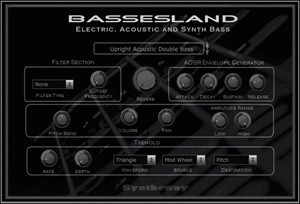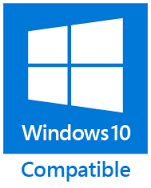 Bassesland Virtual Bass is available for Mac OS X as Sampler with Sample Library in:
Custom Search

VST is a trademark of Steinberg Soft- und Hardware GmbH
Minimoog, System 55 and Taurus Bass Pedals are trademarks of Moog Music, Inc.
Kawai K3 is a registered trademark of Kawai Musical Instruments Mfg. Co., Ltd.
Nord Lead is a registered trademark of Clavia Digital Musical Instruments
Juno-106, JX-3P, JX-8P are registered trademarks of Roland Corporation
OSCar is a trademark of Oxford Synthesiser Company
ARP 2600 is a trademark of ARP Instruments, Inc.
OB-Xa is a trademark of Oberheim Electronics