Steinberg Technologies
Since the foundation of the company in 1984, Steinberg has constantly pushed back the boundaries of what is possible in digital audio. Our groundbreaking technologies offer flexible, cost-effective and intuitive ways of realizing your full creative and professional potential, and for the basis of countless production environments around the globe.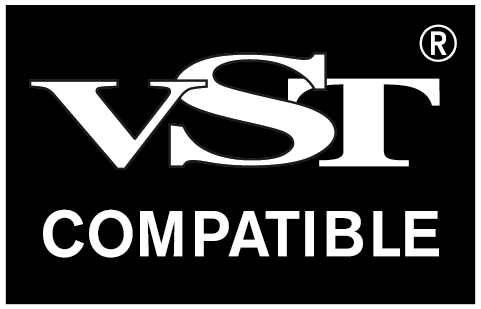 eLicenser: License management and copy protection The eLicenser anti-piracy solution protects software applications and digital content against piracy and illegal copying — over the complete product life cycle. The eLicenser technology fully integrates hardware-based copy and intellectual-property protection with secure digital rights and license management. This is the only anti-piracy solution today that is able to successfully protect consumer software products against cracking techniques used by international hacker groups. Please visit www.eLicenser.net for more information.
AI: Advanced Integration AI stands for Advanced Integration, being a technology developed in close collaboration between Steinberg and Yamaha. The AI technology allows for a seamless integration of the DAWs developed by Steinberg into the digital audio hardware from Yamaha and Steinberg. AI provides plug-and-play at an as-yet unknown level: now the software automatically carries out the the required settings of the connected hardware, such as selecting drivers, input and output configuration and the remote settings. In addition, the technology also offers various dedicated remote functions, data exchange and much more.
Studio Connections: Total software and hardware integration Studio Connections is an open standard developed by Steinberg and Yamaha with the express purpose of opening a new era in software and hardware integration. This innovative technology combines the strengths of both worlds, allowing for a new generation of outstandingly flexible and efficient audio production systems.
Until the introduction Studio Connections, parameter editing in hardware and software were completely separated from one another. With Studio Connections, all settings for an entire studio can be saved and recalled at any time (Total Recall) within the host application project file. The seamless integration of external hardware into software production environments also means that these units can now be used just like software plug-ins. Graphic user interfaces are available for any sound generator that supports Studio Connections, with instant user editability through the software application.
VST: The integrative standard for virtual instruments and effects The Virtual Studio Technology (VST) interface is nothing short of a revolution in digital audio. Developed by Steinberg and first launched in 1996, VST creates a full, professional studio environment on your PC or Mac computer.
VST allows the integration of virtual effect processors and instruments into your digital audio environment. These can be software recreations of hardware effect units and instruments or new creative effect components in your VST system. All are integrated seamlessly into the host application. From the PPG wavetable synthesizer to Steinberg's HALion sampler: all are routed directly to the VST mixer in Cubase or Nuendo.
Because these connections are virtual, there is no need for messy audio or MIDI cabling. These VST modules have the sound quality of the best hardware units, yet are far more flexible. All functions of a VST effect processor or instrument are directly controllable and automatable, either with a mouse or with an external hardware controller such as Steinberg's Houston. VST also allows easy integration of external equipment, allowing you to put together a system tailor-made to your needs.
Being an open standard, the possibilities offered by VST are steadily growing. New virtual effect processors and virtual instruments are constantly being developed by Steinberg and other companies. Leading VST instrument creators include renowned software companies such as Waldorf and Native instruments. Companies such as Spectral Design and TL Audio have contributed virtual effect processors.
ASIO: Steinberg's low-latency, high performance audio standard The Audio Stream Input/Output (ASIO) architecture forms the backbone of VST. ASIO addresses any needs a professional audio recording solution might have. It does this by supporting variable bit depths and sample rates, multi-channel operation and synchronization. As a result, the user gets low latency, high performance, easy set up and stable audio recording within VST.
The entire system becomes controllable and offers complete and immediate access to the audio system's capabilities. Since its introduction, ASIO has become a supported standard by many leading audio hardware manufacturers - for good reason.
VST System Link: True connectivity for your virtual studio This revolutionary new standard brings true connectivity and platform independence to the digital audio world. VST System Link enables the transfer of synchronization,transport and audio data between two or more workstations equipped with compatible software and hardware over standard digital audio cabling systems such as ADAT, TDIF, AES/EBU or S/PDIF. Because it uses the audio stream itself, synchronization is completely sample accurate, even across multiple workstation configurations. VST System Link lets you take your audio projects to new levels of complexity, and offers unbelievable flexibility in your working environment.
LTB: Accurate MIDI timing With Linear Time Base (LTB), Steinberg have created a communication protocol which offers sub-millisecond MIDI timing accuracy. LTB is utilized by the MIDEX series of hardware MIDI USB interfaces to offer the lowest latency of any MIDI interface available. The new standard has already been integrated into Cubase and Nuendo.
VST Expression: VST Expression breaks the limitations of the MIDI standard and opens up entirely new ways of articulation and controller editing. The latest version, VST Expression 2, includes three core technologies: Note Expression, Expression Maps and VST Dynamics. While Note Expression is a smart approach to create and edit multiple controller values on single note-level, Expression Maps provide an intuitive way of working with instrument articulations. For the most authentic arrangements, VST Dynamics adds a convenient Articulations/Controller Lane to the Key and Score editors. Seamlessly integrated in Cubase 6, VST Expression 2 is the composer's choice for creating ultra-realistic orchestral arrangements as well as unique sound effects.