SM Pro Audio VFX Software for Intel macOS
(Hosting Syntheway VST Plug-ins)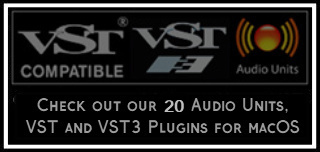 VFX Host Software: This application offers built in support for VST plug-ins originally intended for use on the Windows operating system. That means you can now load and play Syntheway Windows VST plug-ins directly in Mac OS X via free Wine based host VFX as a standalone program or by routing the audio signals to your favorite sequencer (e.g. GarageBand, Logic Pro) via Cycling74 SoundFlower and IAC bus (Macintosh® OS X 10.5 Intel, Mac OS X 10.6 Intel). You don't need the V-Machine hardware to play your Windows VST plug-ins on your Mac!
Alternatively also you can visit our gallery of Syntheway's products, which we have compiled for Macintosh users in Universal Binary format, so they are compatible and runs natively on Intel-
manufactured IA-32 (Intel Architecture, 32-bit) or Intel 64-based Macintosh computers: they are Syntheway AU Audio Units (.component) and VST (.vst) Sample Libraries for Mac OS X.
System requirements Apple Macintosh:

• Minimal: 1.5 Ghz Intel Core, Mac OS X 10.5 or higher, 1 GB RAM X11 installed

• X11 is not included with Mountain Lion, but X11 server and client libraries for OS X Mountain Lion are available from the XQuartz project: http://xquartz.macosforge.org. You should use XQuartz version 2.7.2 or later. http://support.apple.com/kb/HT5293

• Note: The VFX system uses WINDOWS VST plugins only, even on Mac!
Link to download (VFX_Application_Installer_20101204.dmg) 74.4 MB: http://www.smproaudio.com/download/VFX_Application_Installer.zip
---
...You Might Also Like
Magnus Choir options available for Mac OS X users:
Magnus Choir for Mac OS X: Has been adapted as Sampler with internal

Sample Library made specially for Mac users in order to use it as .component (Audio Unit) and / or .vst format (Cubase for Mac) (Mac OS X 10.6 Intel or later).
---
Magnus Choir also is available in NKI Sample Library version made

specially for Mac users in order to use it on Native Instruments Kontakt. It has been meticulously tuned and adjusted and particular care has been taken in the reproduction of the original realism of Magnus Choir.
---
Magnus Choir also is available as EXS24 mkII is a Sample Library
version, made specially for Mac users in order to use it on Logic EXS24 and EXSP24 Samplers. If you use Logic 5.5 or above, your EXS is automatically changed to the EXS mk II.
---
How to install the VFX Application Software
(click on image to enlarge)
How to import a plugin into the VFX application
(click on image to enlarge)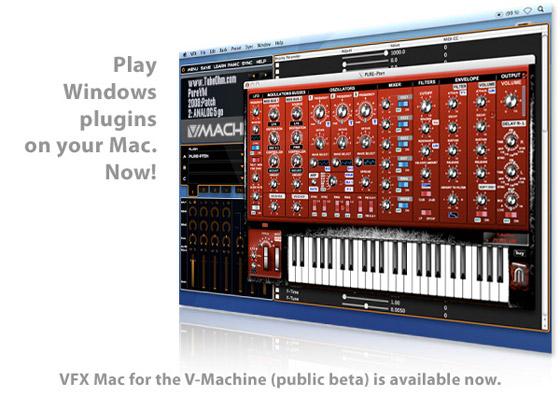 ---
Mac Topics That May Interest You:
Syntheway NKI Sample Libraries for Native Instruments Kontakt (Windows / Apple Mac OS X)
Syntheway EXS24 MkII Sample Libraries for Apple Logic (EXS24 EXSP24 Samplers macOS)
Syntheway Sampler & Libraries: Audio Unit (AU .component) + VST (.vst) for macOS
Magnus Choir Sampler & Library Audio Unit + VST for Mac Magnus Choir NKI Kontakt Library
Magnus Choir Apple Logic EXS24 mkII Sample Library
VST & Audio Units Plug-ins in macOS SM Pro Audio VFX Software for Intel macOS
How to setup Garage Band, Sound-flower, IAC, VFX Apple's Boot Camp
Microsoft Windows 7 and Apple Boot Camp Intel Mac v3.1
OS X Mountain Lion and Boot Camp Software
SoundFlower Configuration GarageBand Aggregate Device
IAC (Inter-Application Communication) Bus Audacity VST Enabler
WACVST (Windows-Mac VST) VSTAU Manager (VST to AU Adapter)
How To Use Soundflower How to capture audio with Soundflower
Custom Search

VST is a trademark of Steinberg Soft- und Hardware GmbH
Mac™ is a trademark of Apple Inc., registered in the U.S. and other countries.
Mac OS X is a trademark of Apple Inc.
Audio Units™ is a trademark of Apple Inc.