Bassesland aims to cover all basses, putting acoustic, electric and bass synth instruments under one interface with built-in virtual pedalboard.
The bass guitar (also called electric bass, or simply bass) is a stringed instrument played primarily with the fingers or thumb, by plucking, slapping, popping, strumming, tapping, thumping, or picking with a plectrum, often known as a pick.
The double bass, also called a violono and often simply a bass, is the largest and lowest-pitched bowed string instrument in the modern symphony orchestra. It is a transposing instrument and is typically notated one octave higher than sounding to avoid excessive ledger lines. The double bass is the only modern bowed string instrument that is tuned in fourths (like a viol), rather than fifths, with strings usually tuned to E1, A1, D2 and G2. The instrument's exact lineage is still a matter of some debate, with scholars divided on whether the bass is derived from the viol or the violin family.
Acoustic Bass Guitars use a hollow body instead of a solid body, much like that found on an acoustic guitar, to add more natural projection and volume to the bass. Most Acoustic Bass Guitars will typically feature a pickup and preamp so that it may also amplified, ideal for use on stage.
The bass synthesizer (or "bass synth") is used to create sounds in the bass range, from simulations of the electric bass or double bass to distorted, buzz-saw-like artificial bass sounds, by generating and combining signals of different frequencies. Bass synth patches may incorporate a range of sounds and tones, including wavetable-style, analog, and FM-style bass sounds, delay effects, distortion effects, envelope filters. A modern digital synthesizer uses a frequency synthesizer microprocessor component to generate signals of different frequencies. While most bass synths are controlled by electronic keyboards or pedalboards, some performers use an electric bass with MIDI pickups to trigger a bass synthesizer. Bassesland faithfully reproduces the classic sound characteristics of analog synthesizers with enhanced punch and power.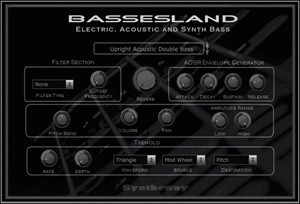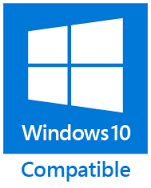 Bassesland Virtual Bass is available for Mac OS X as Sampler with Sample Library in:

VST is a trademark of Steinberg Soft- und Hardware GmbH
Minimoog, System 55 and Taurus Bass Pedals are trademarks of Moog Music, Inc.
Kawai K3 is a registered trademark of Kawai Musical Instruments Mfg. Co., Ltd.
Nord Lead is a registered trademark of Clavia Digital Musical Instruments
Juno-106, JX-3P, JX-8P are registered trademarks of Roland Corporation
OSCar is a trademark of Oxford Synthesiser Company
ARP 2600 is a trademark of ARP Instruments, Inc.
OB-Xa is a trademark of Oberheim Electronics