You can to open the Terminal program and use the command unzip or as alternative you can download the freeware Zipeg
Anyway if you still are experiencing difficulty, please e-mail us to [email protected] in order to proceed to send you another alternative method for your purchased software.
1.- Unzipping a password-protected zip using Terminal
Quick tip: the default Archive Utility can't handle password protected files. If you don't have a copy of Stuffit Expander to hand, you can always open up the Terminal and use the command unzip [filename] which will prompt you for the password as described below:
Mac not able to open password protected zip file by default Archive Utility. If the zip file is password protected, you need third party tools to open the zip file or use the Terminal program. To open password protected zip in Mac OS X, follow the steps below: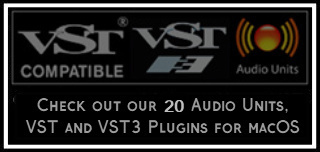 Mac™ is a trademark of Apple Inc., registered in the U.S. and other countries.
Mac OS X is a trademark of Apple Inc.
Audio Units™ is a trademark of Apple Inc.