Syntheway Virtual Sitar KONTAKT Sample Library
---
for Native Instruments KONTAKT, Ableton Sampler, HALion, MachFive, DirectWave Player and Presence XT Sampler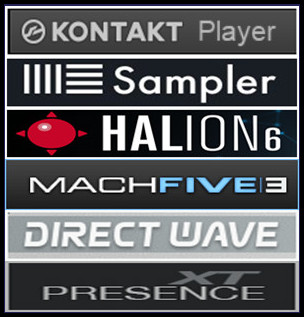 ---
Syntheway Virtual Sitar KONTAKT is a sample library designed to emulate the acoustic Indian Sitar as well as the Electric Sitar. Additionally it includes the Tanpura, a continuous harmonic drone in support of a melody.
Tanpura Drones (A-C-D-E): The Indian drone instrument does not play melody but rather supports and sustains the melody of another instrument or singer by providing a continuous harmonic drone. The Tanpura is an essential accompanying instrument which provides a point of reference for creating other sounds; musicians or singers can freely improvise over the drone. Alternatively, by modulating different parameters like ADSR, Reverb and/or filter, it also can mimic the 'Digital Electronic Tanpura'.
Electric Sitar preset introduced in current version, a kind of electric guitar designed to mimic the sound of the sitar. It is typically used in rock, jazz, and fusion styles.
Native Instruments KONTAKT full version v2.0 or above (Windows and macOS). The Free Kontakt Player only will load this Library for 15 minutes in demo mode. Also is compatible with Ableton Sampler (Live Suite only, not Intro or Standard), Presence XT Sampler (PreSonus Studio One 3 Professional), Steinberg HALion and MOTU MachFive on Windows and macOS as well as in Image-Line DirectWave Player for Windows.

It has been meticulously tuned and adjusted and particular care has been taken in the reproduction of the original realism of Syntheway Virtual Sitar.
For existing registered users of any Syntheway Virtual Sitar format, you can order

using a special Crossgrade order page located here.
---
KONTAKT Instrument List (.nki + .wav)
| | |
| --- | --- |
| 1 | Acoustic Sitar (Model 1) |
| 2 | Acoustic Sitar (Model 2) |
| 3 | Electric Sitar |
| 4 | Tanpura Drone (C2-B3) + Acoustic Sitar (C4-C7) |
| 5 | Tanpura Drone A |
| 6 | Tanpura Drone C |
| 7 | Tanpura Drone D |
| 8 | Tanpura Drone E |


The Sitar is a Hindustani classical stringed instrument which utilizes sympathetic strings along with regular strings and a gourd resonating chamber to produce a very distinctive sound. It was popularized by "legendary sitar virtuoso" and composer Ravi Shankar in the 1960s.
The Tanpura (or tambura, tanpuri) is a long-necked plucked string instrument found in various forms in Indian music. It does not play melody but rather supports and sustains the melody of another instrument or singer by providing a continuous harmonic bourdon or drone.
The Electric Sitar is a kind of electric guitar designed to mimic the sound of the sitar, a traditional musical instrument of India. Depending on the manufacturer and model, these instruments bear varying degrees of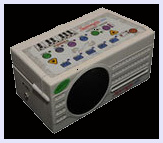 resemblance to the traditional sitar.
The Digital Electronic Tanpura is an electronic instrument that replicates the sound of the tanpura (tambura), used to provide a constant drone to accompany another's vocal or instrumental melody.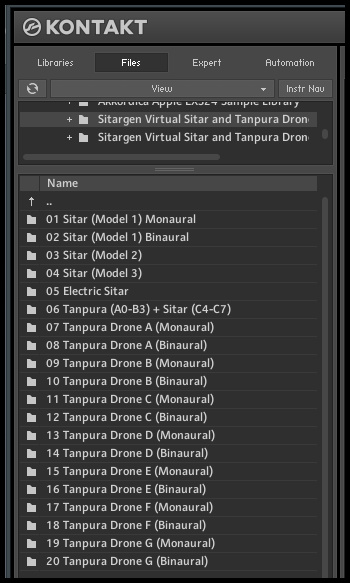 ---

Buy Syntheway Virtual Sitar NKI for Kontakt online through PayPal

Secure PayPal Payment Services
All payments are handled securely online through PayPal. You'll be protected with PayPal's Buyer Protection so you know your order will be safe and secure.

Please check to make sure you are using a valid PayPal email address before ordering, because after your purchase and usually in less than 24 hours, we will send to your assigned email address a link in order to download the registered version of your selected software and a password to unlock the file.

Price: USD 29,90

To Buy, click "Add to Cart" button:
---
This Product does not include a "Kontakt" player.

A full version of Native Instruments Kontakt 2.0 or above is required for unlimited functionality.

Please be aware that the free Kontakt Player can only load this instrument in demo mode for 15 minutes.
Kontakt™ is a trademark of Native Instruments GmbH

Live™ and Sampler™ are trademarks of

Ableton AG

HALion™ is a trademark of Steinberg Soft- und Hardware GmbH

DirectWave Player™ is a trademark of Image-Line
Mac®, macOS®, OS X® are a trademark of Apple Inc., registered in the U.S. and other countries.
Windows 7™, Windows 8™, Windows 10™ are either a registered trademark or a trademark of Microsoft Corporation in the United States and/or other countries.
---