GarageBand AUSampler
Managing EXS24 Sampler Instruments
The Sampler Audio Unit (AUSampler) is a new audio unit instrument available with Mac OS X Lion and iOS 5.0.
EXS24 instrument files contain an internal list of the audio sample files that need to be loaded for each instrument. This internal list uses full paths for each sample file, for example Garage Band instrument paths all start with:
/Library/Application Support/GarageBand/Instrument Library/Sampler/Sampler Files/...
Click on Audio Units Modules menu -> AUSampler

To access the sampler, add a new software track in GarageBand by going to
Track -> New Track, then choose "Software Instrument Track".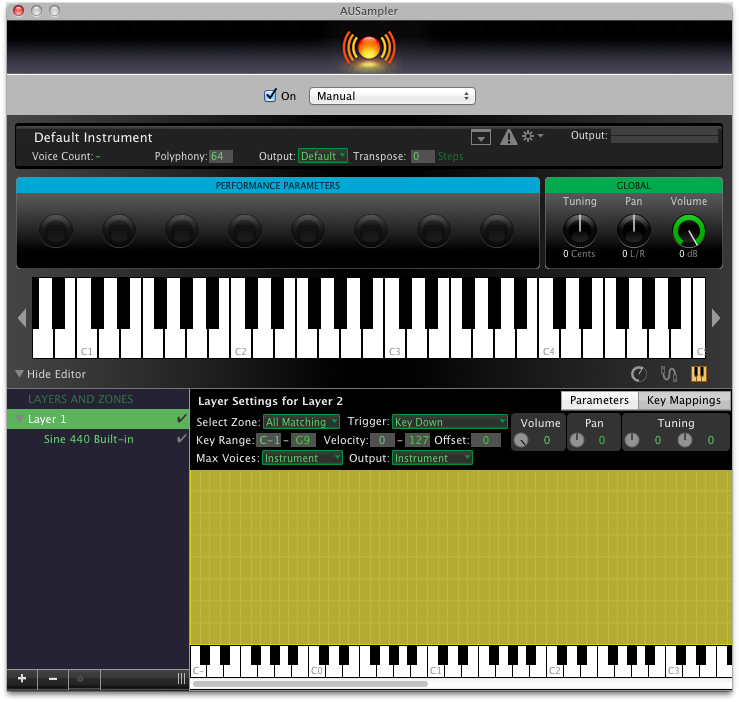 GarageBand AUSampler (Click Image to Enlarge)
---
You also might like:
Syntheway Audio Units & VST macOS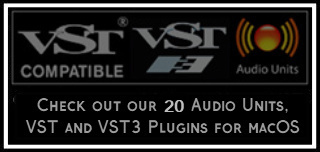 ---
Syntheway EXS24 MkII Sample Libraries
for Apple Logic Pro EXS24 Sampler, GarageBand AUSampler (macOS ), Ableton Live Sampler, Steinberg HALion, MOTU MachFive 3, Presence XT Sampler -PreSonus Studio One 3 Professional- (macOS & Windows) and Image-Line DirectWave Player for Windows.
---
Syntheway KONTAKT Sample Libraries
for Native Instruments KONTAKT, Ableton Sampler, HALion, DirectWave Player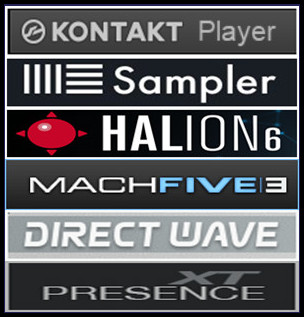 Audio Units™ is a trademark of Apple Inc.

DirectWave Player™ is a trademark of Image-Line

Live™ and Sampler™ are trademarks of Ableton AG

Logic Pro® and EXS24™ are trademarks of Apple Inc.

Kontakt

™ is a trademark of Native Instruments GmbH

VST is a trademark of Steinberg Soft- und Hardware GmbH

HALion™ is a trademark of Steinberg Soft- und Hardware GmbH

GarageBand® and AUSampler™ are registered trademarks of Apple Inc.

Studio One™ and Presence XT™ are trademarks of PreSonus Audio Electronics, Inc.

Mac

®, macOS®, OS X® are a trademark of Apple Inc., registered in the U.S. and other countries.

Windows 7™, Windows 8™, Windows 10™ are either a registered trademark or a trademark of Microsoft Corporation in the United States and/or other countries.
---