VSTAU Manager (VST to AU Adapter)
VSTAU Manager claims to be an Audio Unit adapter that allows VST plug-ins to be used in AU hosts...
---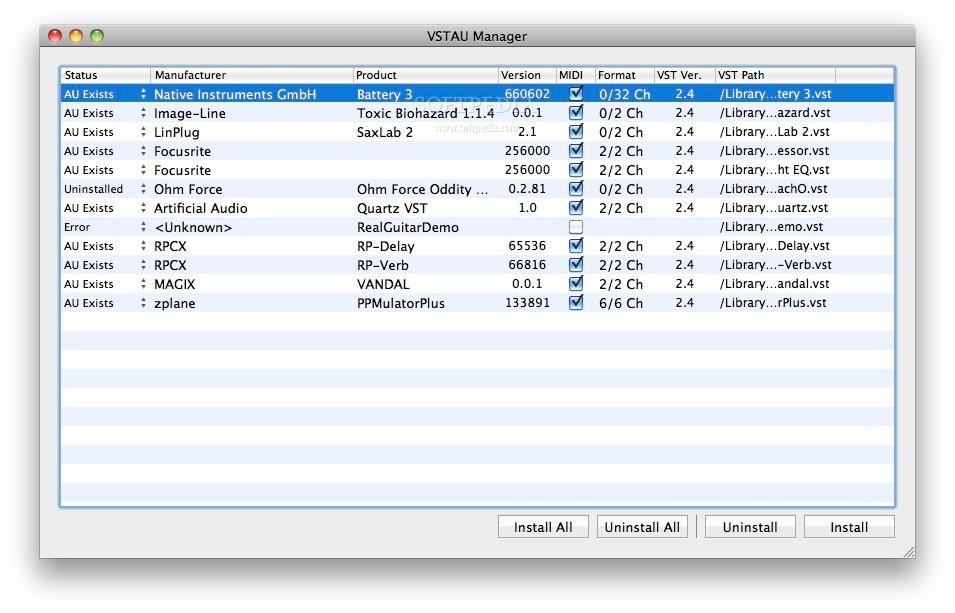 The image below has been reduced in size. Click on it to see the full version.

See more VSTAU Manager GUI screenshots
---
Download VSTAU-Manager-0.2rc3-app
Note: Please be aware that we haven't tested the VSTAU application, just we have information from their developer, Seth Kingsley. Apparently it works only with ".vst" extension (VST format for Mac). We deduce that this does not work with VST format for Windows PC with DLL extension (Dynamic Link Library).
To convert Win PC dll files maybe you could to try the WACVST wrapper for use with Intel macOS based VST hosts. In the case that you wish to run Magnus Choir, we advise go to these native Mac options available. For other Syntheway VSTs available for macOS check out here.
---